Featured Deck of the Week: Opioid Crisis by Alexandria Casey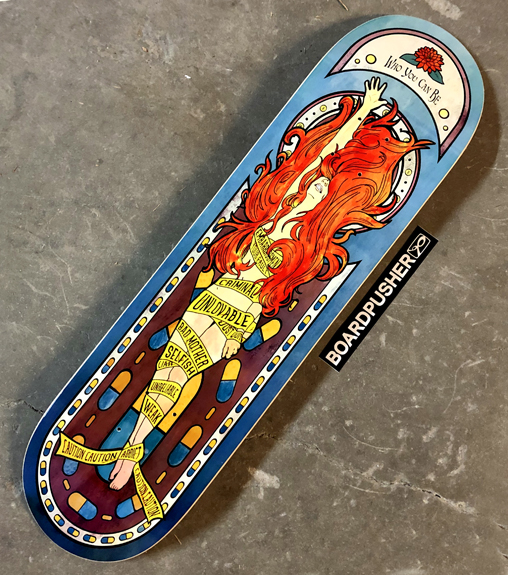 For this week's BoardPusher.com Featured Deck we have an Art Nouveau inspired design by Alexandria Casey who tackled the subject of addiction when creating her skateboard graphic. "The design is my response to the opioid crisis [that] affects so many people. I wanted the design to tell their story and show the everyday struggle in battling their addiction." You can keep up with Alexandria by following her on Instagram @graphicalregrets.
Create a skateboard design based on what's important to and inspires you at BoardPusher.com.