FEATURED DECK of the WEEK: OCEANIX by SCOTT SHEPHERD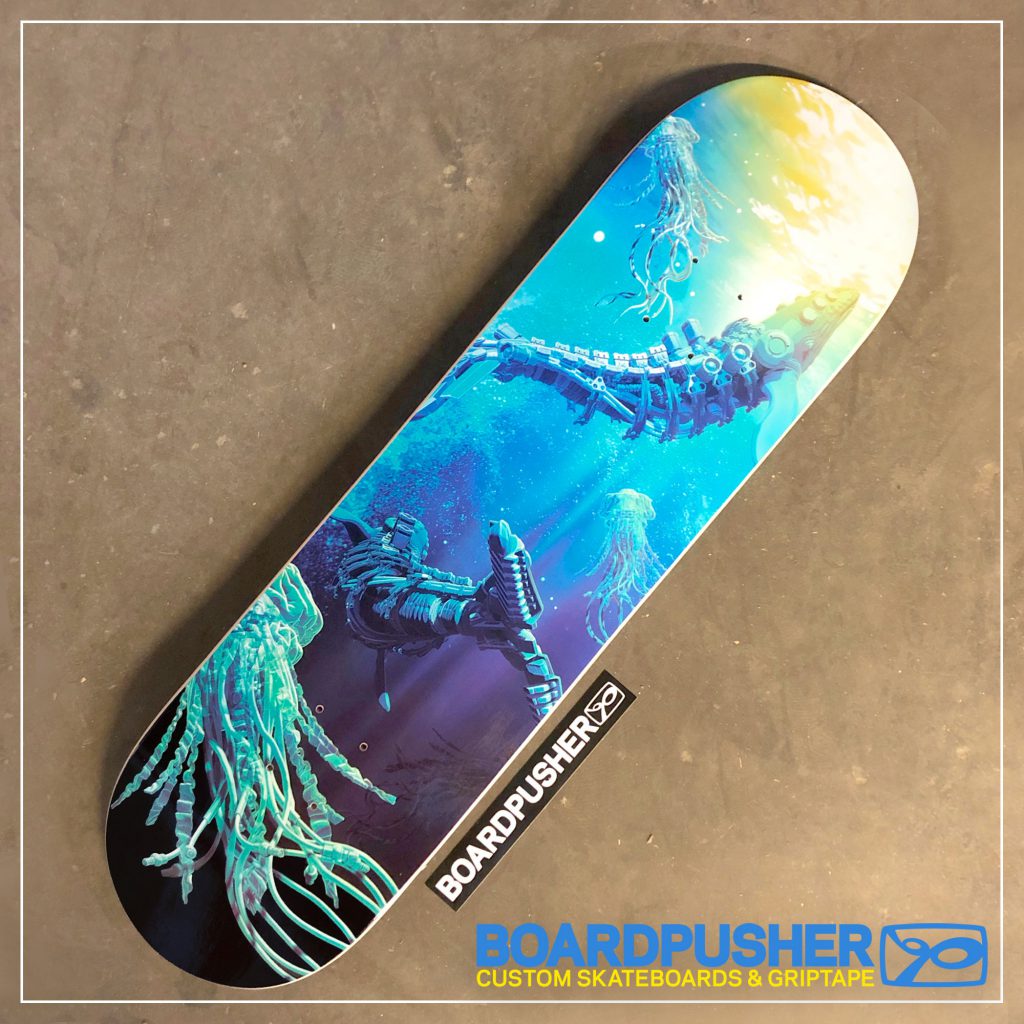 You may have seen Scott Shepherd's work in the video games Halo, Destiny, and Disintegration, among others, but this week he's the BoardPusher Featured Deck artist with Oceanix. Scott's creation of this image went towards benefiting ocean conservation groups. The 3D images were designed in Zbrush and then colored in Photoshop. You can see more of Scott's art at artstation.com/scottshepherd.
If you have the ability to dream it up, we have the capability to help you make it a custom skateboard graphic at BoardPusher.com.