Featured Deck of the Week: Melt-Don by The Olive Knight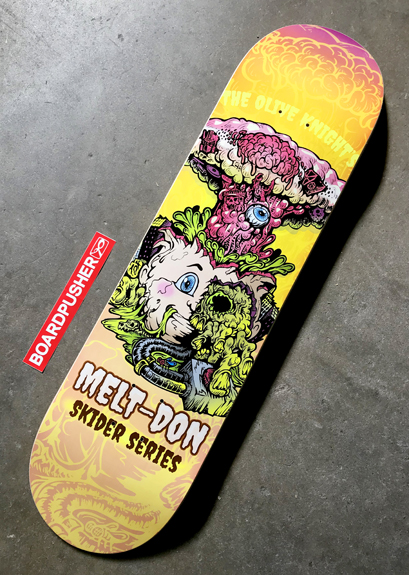 Taking inspiration from Garbage Pail Kids and combining it with his own intricate style, Christopher Hernandez (aka The Olive Knight) presents Melt-Don, this week's BoardPusher.com Featured Deck. See all the other sick projects The Olive Knight is working on by following him on Instagram @theoliveknight.
We've made creating a custom skateboard with your own artwork incredibly easy. Give it a try for yourself at BoardPusher.com.