FEATURED DECK of the WEEK: LUCHA BEAR by JASON EDMISTON for VICARIOUS VISIONS / TONY HAWK PRO SKATER 1+2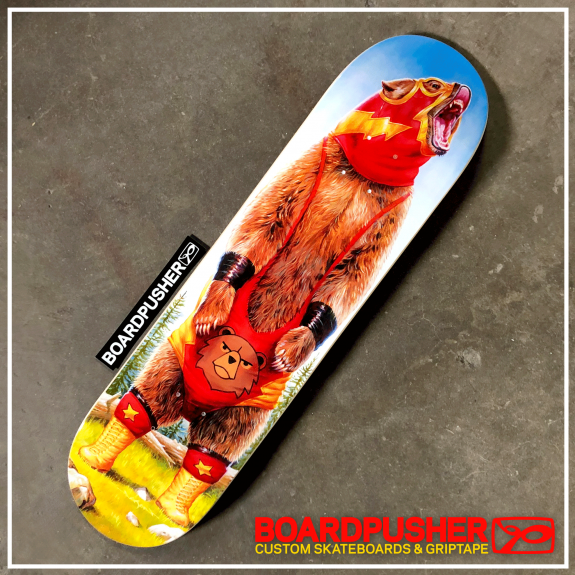 So this is really exciting! Several artists were commissioned to create skateboard graphics for the new remaster of Tony Hawk Pro Skater 1+2. To celebrate the launch, a small limited edition run of these skateboards were created for the artists and Vicarious Visions Studio (@vvisionsstudio). BoardPusher.com got to be a part of making the designs a physical, tangible reality and we're stoked to share some with you. First up, for this week's Featured Deck, is Lucha Bear created by Jason Edmiston, who you can follow on Instagram @jasonedmistonart.
A custom skateboard graphic is a great way to celebrate. Design one now at BoardPusher.com.