FEATURED DECK of the WEEK: LIL SIX KANNIBAL KITTY by DAN MENDOZA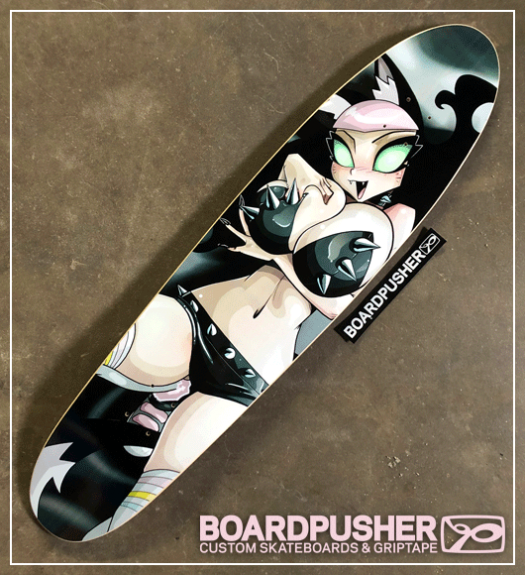 Dan Mendoza is a comic book artist and created this longboard graphic for his collaborator and girlfriend, Knightmare Lynch, and it's this week's BoardPusher.com Featured Deck. The design is of Lil Six kannibal Kitty, one of the characters from their comic book, Still ill Princess, which you can dig into deeper at stillillprincess.com. You can also follow Dan and Knightmare on Instagram @artofdanmendoza and @knightmarelynch respectively.
Get together and create a one of a kind custom skateboard graphic with and/or for your friends and loved ones at BoardPusher.com.