Featured Deck of the Week: "Katana II" by Manuel Sessink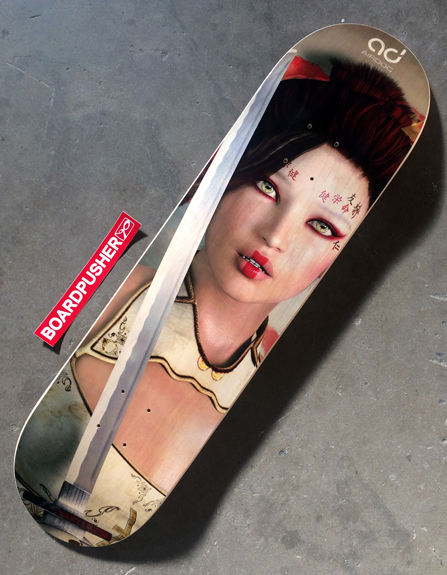 This week's BoardPusher.com Featured Deck is the Japanese influenced graphic "Katana II" created by Manuel Sessink. Manuel has been developing the board sports oriented air-dog.net and you can also follow him on Facebook and Instagram.
Add your influences to skate culture by designing a custom skateboard on BoardPusher.com.