Featured Deck of the Week: JW by Cassandra Bailey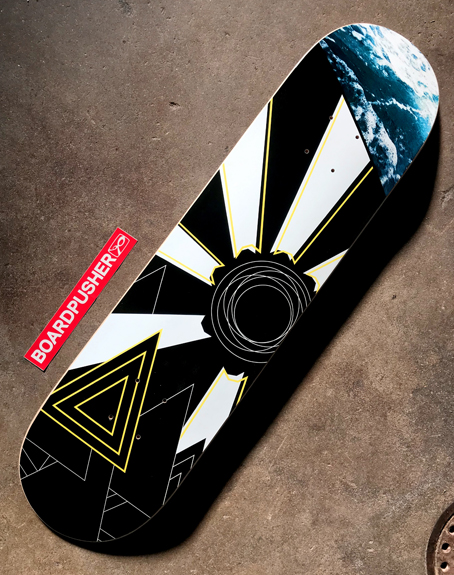 For this week's BoardPusher.com Featured Deck we've got another mixed media design, JW created by Cassandra Bailey. It kind of makes us think of surfing during a black hole rising sun. You can keep up with Cassandra and her aquatic adventures by following her on Instagram @casandrabailey.
Whether you're artistically inclined or just need some help creating the perfect skateboard gift, BoardPusher.com is the right place for all skill levels. Head on over to get started designing or contact us for info and help.