Featured Deck of the Week: "Infinity Drip" by Dave Tell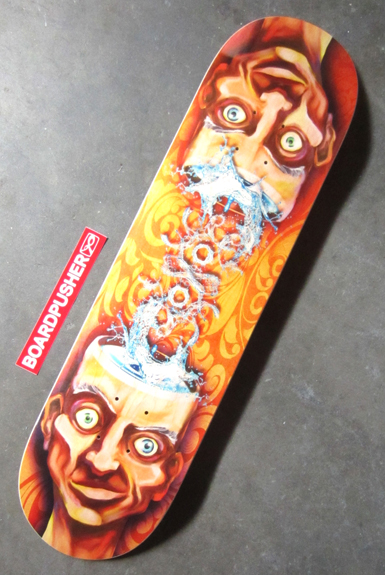 This week's BoardPusher.com Featured Deck, "Infinity Drip", has us thinking that Dave Tell's creative well will never run dry. If you want to see more of Dave's creativity then head over to davetell.com.
Show us what you're drawing from your artistic well by creating your own skateboard graphic on BoardPusher.com.