Featured Deck of the Week: "Hacker" by Heroes by Design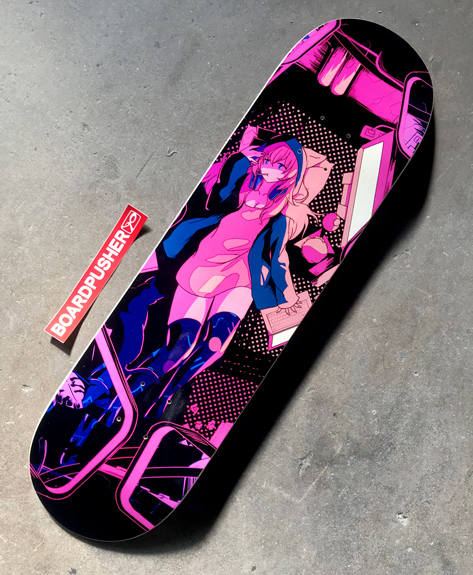 Heroes by Design is a brand that teams up with independent creators to produce original merch and entertainment for otakus, gamers and geeks, and they created this week's BoardPusher.com Featured Deck, "Hacker". It is just one of their several skateboard designs, the rest of which you can see at heroes-by-design.com or by following them on Instagram @_heroesbydesign.
Whether designing for the many, the few, or just you, we can handle all of your custom skateboard graphic needs at BoardPusher.com.