Featured Deck of the Week: "Guerillustrator x Cthulhu" by Tony Ross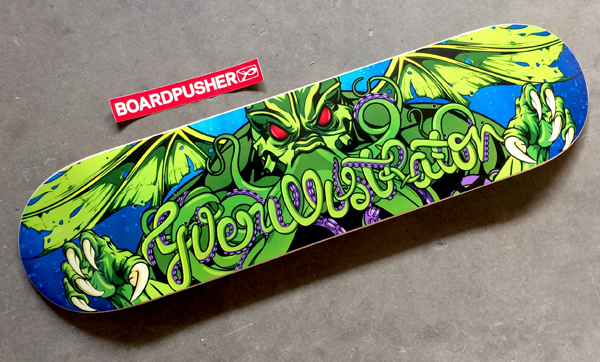 We may be in the midst of releasing the Great Old Ones, so here's this Cthulu inspired Featured Deck created by Tony Ross. You can follow Tony on Instagram @guerillustrator or pick up "Guerillustrator x Cthulhu" in his shop at BoardPusher.com/shop/bloodbath.
Design your own (hopefully) fictional monsters onto a skateboard using BoardPusher.com.