FEATURED DECK of the WEEK: GOLDEN CALAVERA KING by UNKNOWN SPORTS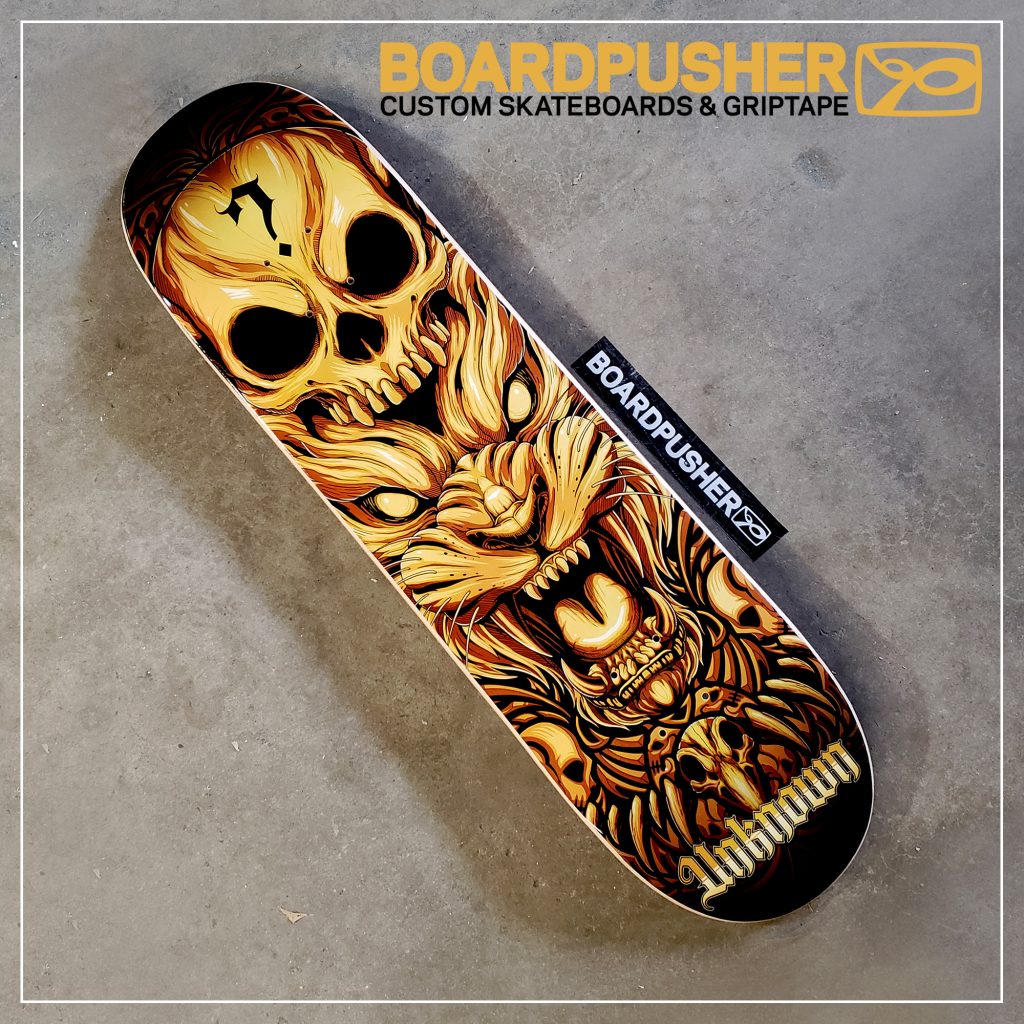 In case you didn't know, BoardPusher is worldwide. This week's Featured Deck comes to us from the Dubai skate crew, Unknown Sports. Mr. Unknown explains, "It is used by our skate crew and they think that this skateboard deck is awesome and they really like the performance and quality of it. We support the young ones in extreme sports as it's growing here in Dubai and we [are] always looking to have something unique… that [has] our designs so when we started our skate crew not a long time ago we looked a lot for someone that can make custom skateboard decks. So finding such a great company like BoardPusher made me happy that I can get skateboard decks with our designs on [them] and in such excellent quality, also how fast the process is." Follow the crew through all their exploits on Instagram @unknownsportsuae.
No matter where you are, get pro-quality skateboard decks with your crew's custom graphics pressed on them at BoardPusher.com.