Featured Deck of the Week: Feral Bees by Polina Marso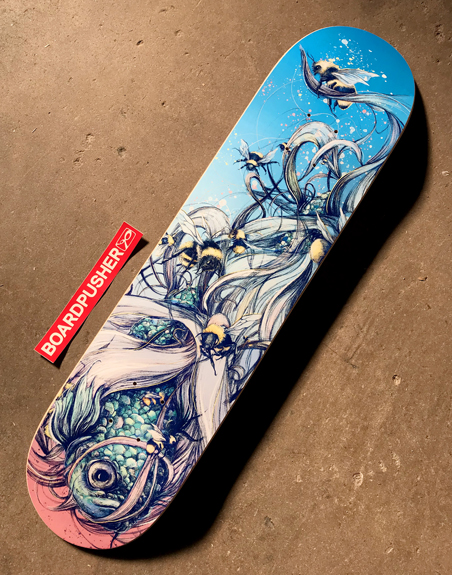 We see a ton of student projects come through our presses and we're stoked to see what the future holds for the art world. Moscow born artist turned SF resident Polina Marso used this week's BoardPusher.com Featured Deck, Feral Bees, as part of her showing in conjunction with the California College of the Arts, where she received her BFA in Illustration. Polina's "miraculous, mystical illustrations derive inspiration from the intricacy of nature, mythology and stories of various cultures." Check out her website marsopolina.com or follow Polina on Instagram @marsopolina.
Whether you're a professional designer, just getting started, or simply want to skate your own design, anyone can create a custom skateboard at BoardPusher.com.