Featured Deck of the Week: "devil rides out" by Ben Minter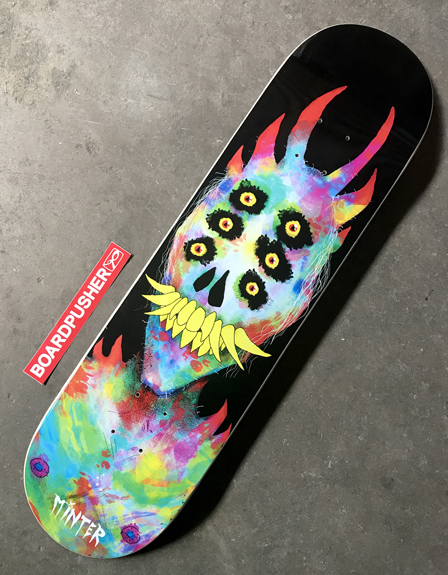 Ben Minter has a penchant for drawing monsters. He turned one into a skateboard graphic and it's this week's BoardPusher.com Featured Deck. "I'm not really a skater but I've been surrounded by them my entire life and I've always drooled over graphics on boards and have always wanted to design some." If you'd like to see more of Ben's odd, creepy, yet brightly colored creations follow him on Instagram @minter.ben. You can also get "devil rides out" for yourself at BoardPusher.com/shop/MINTER.
Put your own original style on a 100% Canadian Maple deck by designing a skateboard graphic at BoardPusher.com.