FEATURED DECK of the WEEK: DAGGER by JAY JORÉE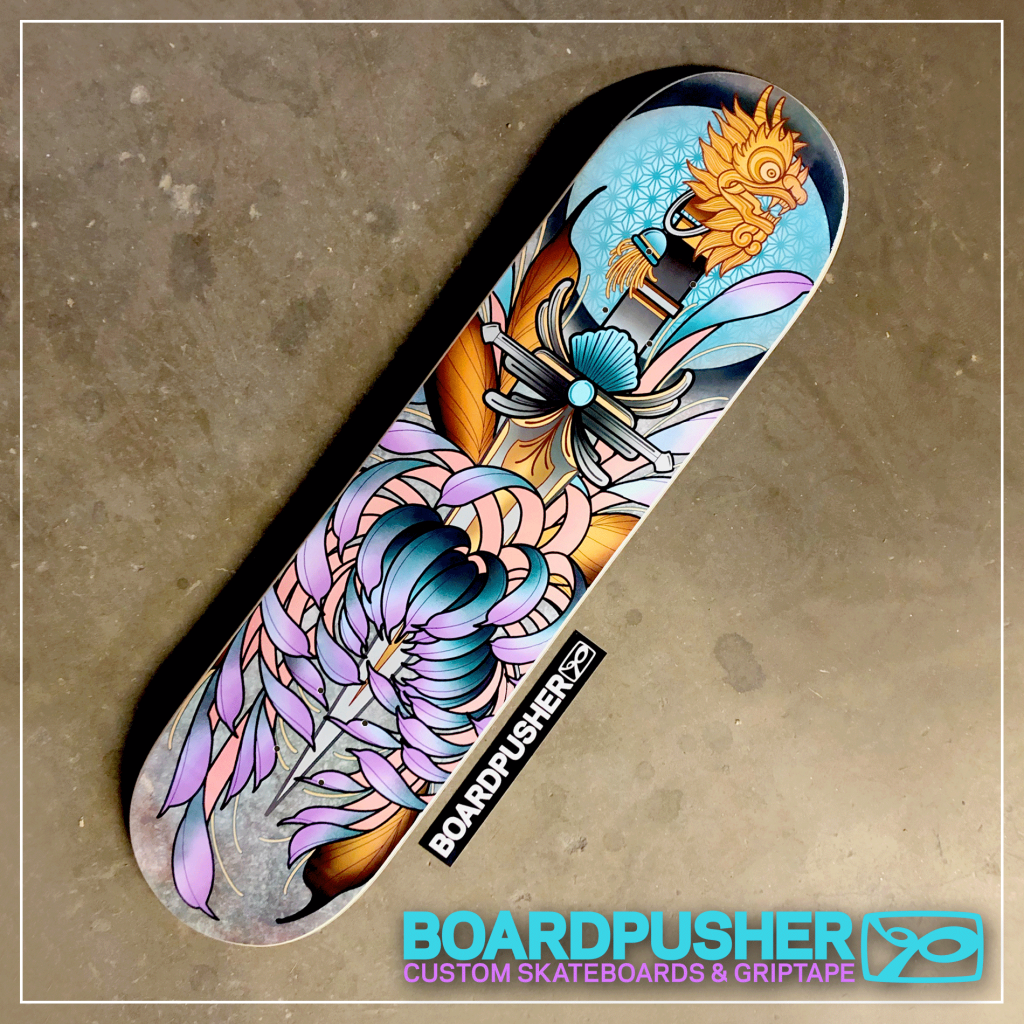 Should the opportunity ever come (or spot open) up, we'd love to sit for a tattoo session with Jay Jorée. But while you're waiting with us, snap up one of her skateboard graphics, like this week's Featured Deck, Dagger, from BoardPusher.com/shop/JayJoree. Follow Jay on Instagram @jayjoree to see her fantastic tattoo work.
Whatever your artistic medium, it's sure to make a sick custom skateboard graphic. We'll help you figure out how at BoardPusher.com.