FEATURED DECK of the WEEK: D.VA ( X ) SARADA UCHIHA [ GAME – ON ! ] 2.0 by SLIM.STEADY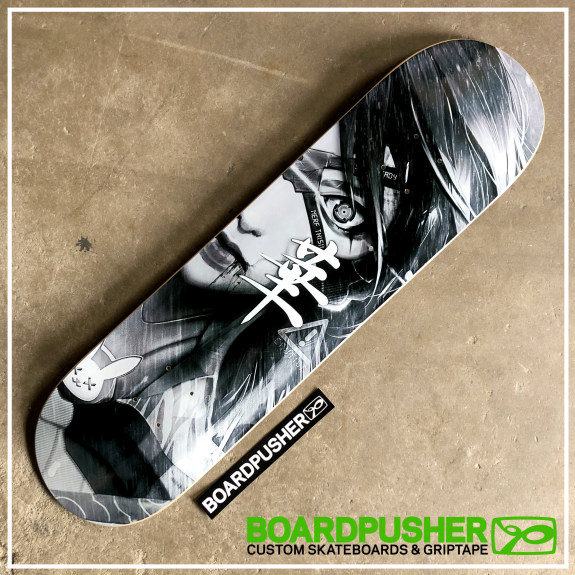 "The idea is a Cross Match Design D.Va from Overwatch and Sharingan from Naruto," Slim.Steady tells about this week's BoardPusher.com Featured Deck. "I illustrated the graphic design using Photoshop CC. For the calligraphy (Kanj/Chinese alphabet) that specific typography is made by an artist called Kisaragi Chiyo [with whom] I collaborated." You can follow Slim.Steady on Instagram @slim.steady and also find more of his skateboard graphics for sale at BoardPusher.com/shop/slimsteady.
Get your own art on a skateboard at BoardPusher.com.