FEATURED DECK of the WEEK: CYBER GIRL by LATOSHA STONE / PROPER GNAR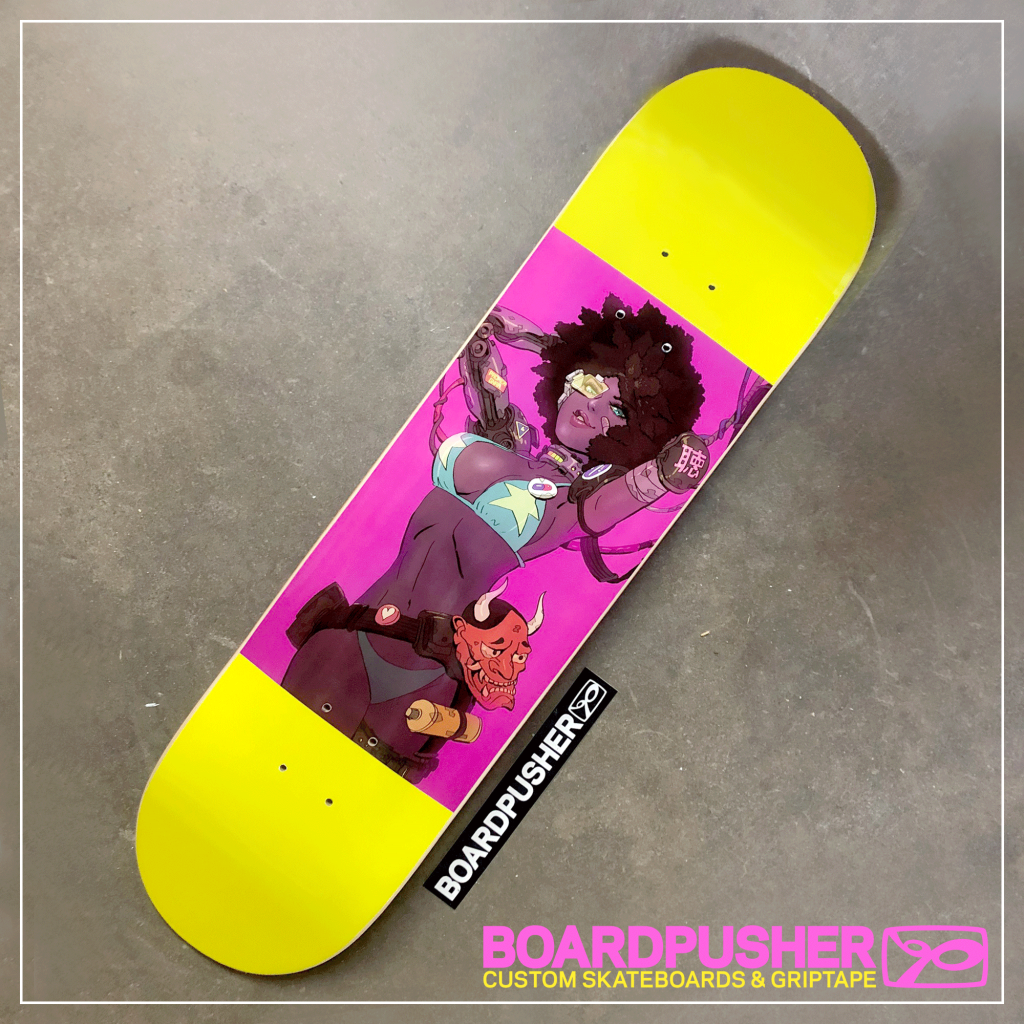 This Cyber Girl from the dystopian future graphic was created by Latosha Stone for her Proper Gnar brand, and it's this week's BoardPusher.com Featured Deck. "Proper Gnar is a woman owned skateboarding, and streetwear brand. I'm an artist, and I set out to create hand drawn designs and bold statement pieces that aren't just things to wear or ride on, they're works of my art. Also, very few women skateboarders get the sponsors, attention, and support they deserve. I want to change that. I sponsor a small, but growing all girls skate team and hold skate contests and meet ups." Discover more at propergnar.com or follow them on Instagram @propergnar.
We can help expand your brand with custom skateboards YOU create with YOUR own graphics at BoardPusher.com.