Featured Deck of the Week: "Cowdog" by Matt Gauck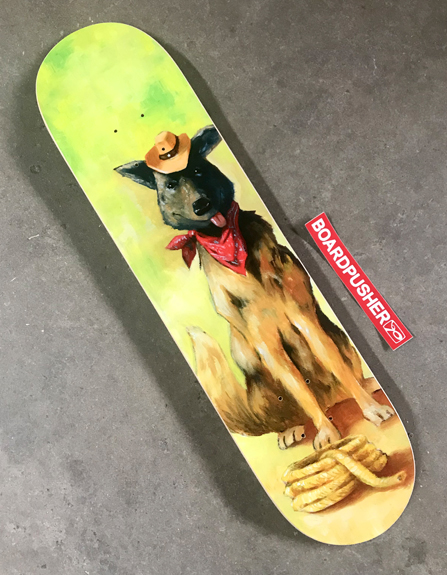 For this week's BoardPusher.com Featured Deck, Nancy Donnelly hit up artist Matt Gauck to create a "cowdog" based on K-9 officer Jester. Check out more of Matt's artwork at mattgauck.com and follow him on Instagram @mattgauckillustration. You can also follow Nancy @fancy_nancy312 and Jester @k9_jester.
Design a graphic or get an artist friend to help you out and then upload it at BoardPusher.com to create your own custom skateboard.