Featured Deck of the Week by Paulifornia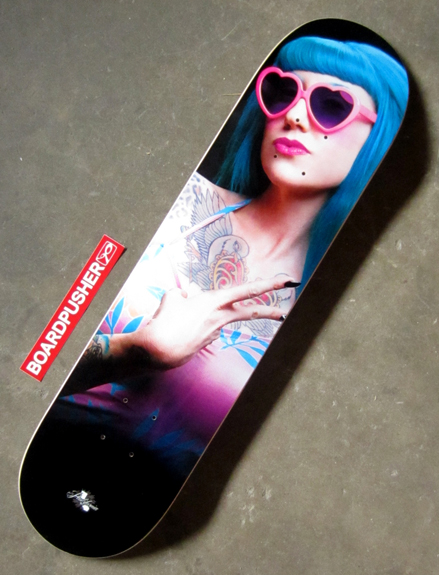 We have a vibrant photography design for this week's BoardPusher.com Featured Deck. Paulifornia took the photo of model Nikki Napalm and also created the design & layout. You can follow Paul on Instagram @paulifornia and Nikki @nikkinapalm.
Whatever your medium, photography, digital art, hand drawn art, etc., you can create your own skateboard graphics on BoardPusher.com.