Featured Deck of the Week by Jimmy Bryant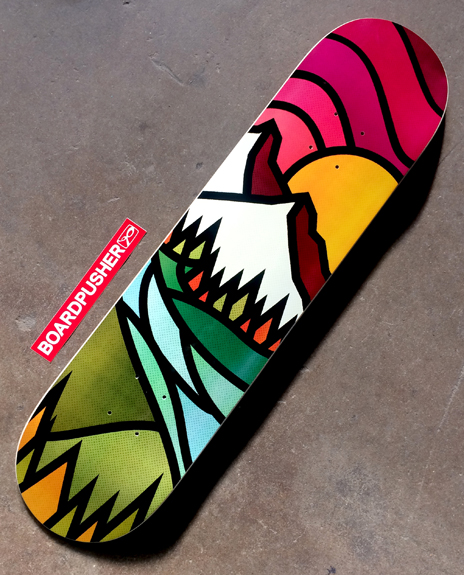 We get spoiled by picturesque moments like this in Colorado all the time and Jimmy Bryant has incorporated his style into a CO sunset for this week's BoardPusher.com Featured Deck. You can explore Jimmy's extensive portfolio at atomicchild.com.
Represent your local pride by designing a a custom skateboard graphic inspired by your region on BoardPusher.com.