Featured Deck of the Week: "Buffalo Girl" by Matt Verges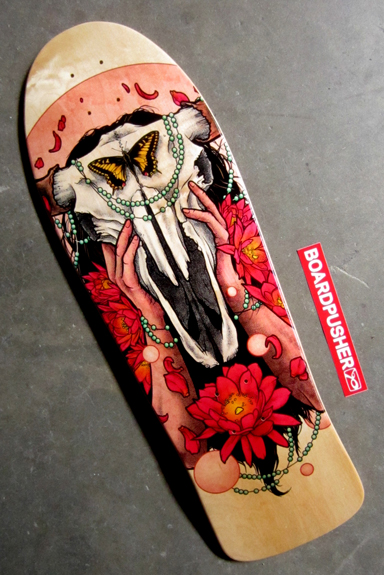 For this week's Featured Deck we have an old school board with a graphic designed by Matt Verges. "Buffalo Girl" is just an example of Matt's style of melding skulls, gore, etc. with beauty. Find out more about Matt and take a look at his artwork at Matt-Verges.com.
Matt was also the last THI3D THURSDAY design contest winner. Check out his winning design "Heavy Lies the Crown" here.
With several different shapes on BoardPusher.com there is sure to be a deck that fits your style. Try designing your own old school board now.