FEATURED DECK of the WEEK: BUDDY and JASPER by JAMES PULLEY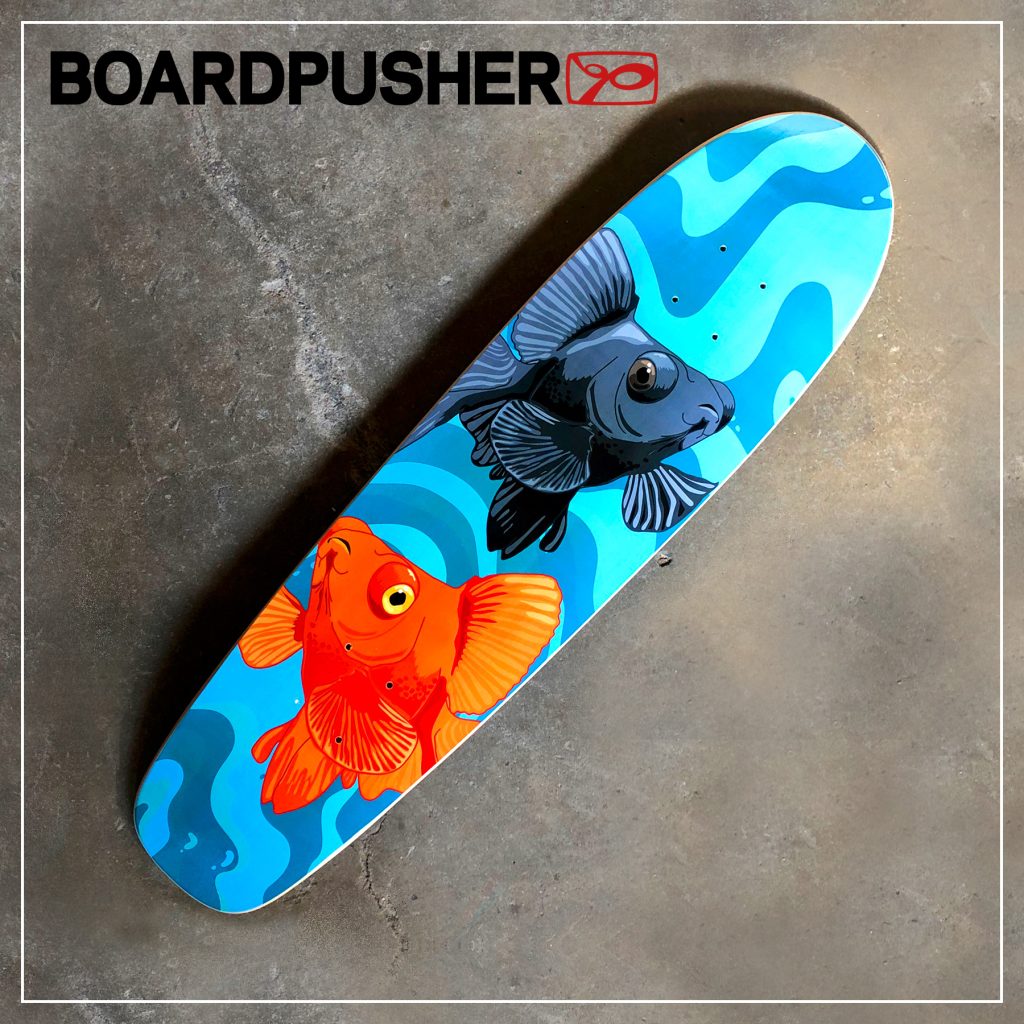 Did y'all know Bottle Tails are back?! A great board for relaxed cruising or suave transition skating, you can design your own graphic on one at BoardPusher.com.
James Pulley chose the Bottle Tail tail shape for this week's BoardPusher Featured Deck, "Buddy and Jasper", two butterfly telescope goldfish swimming in vector water. You can keep up with James by following him on Instagram @thepulleysystem.