FEATURED DECK of the WEEK: BOY and HIS DOG by EVAN MITCHELL for SKETBORT!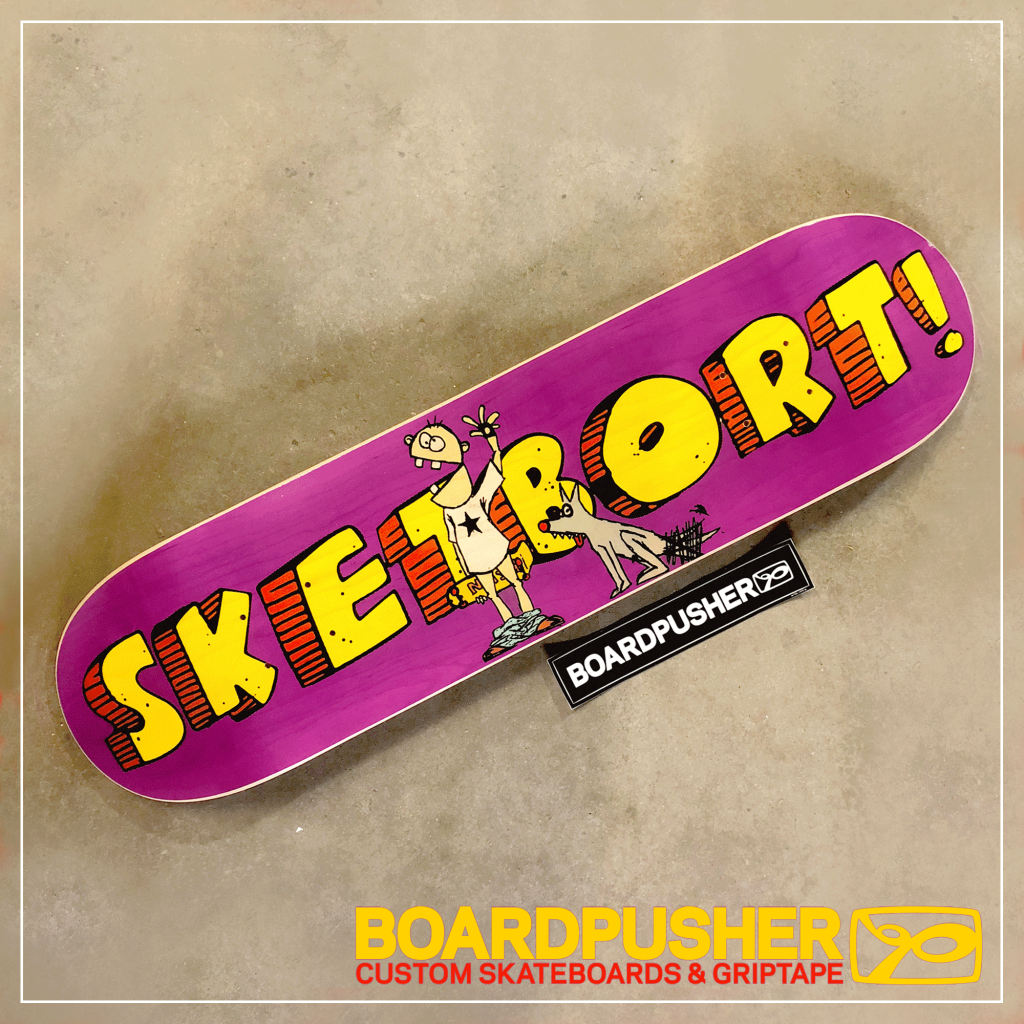 We wanted to help out Evan Mitchell on his crusade to bring a skatepark to his area with his "brand of low brow so-called art," so here we have Boy and His Dog as this week's BoardPusher.com Featured Deck. "I'm just a guy trying to sling his art on some decks and help his local skate community. If Taylorville [Ill.] can get the green light for a skate park, we will donate the proceeds of our online sales to the cause." To find out more details head to sketbort.com and follow them on Instagram @sketbort_skateboards. If you would like to help out, or if you just like the skateboard graphics as much as we do (we're a little low brow, too), pick up a SKETBORT! at BoardPusher.com/SKETBORT.
Create custom skateboard graphics at BoardPusher.com to help rally support around your cause.