Featured Deck of the Week: BEER! by Squad19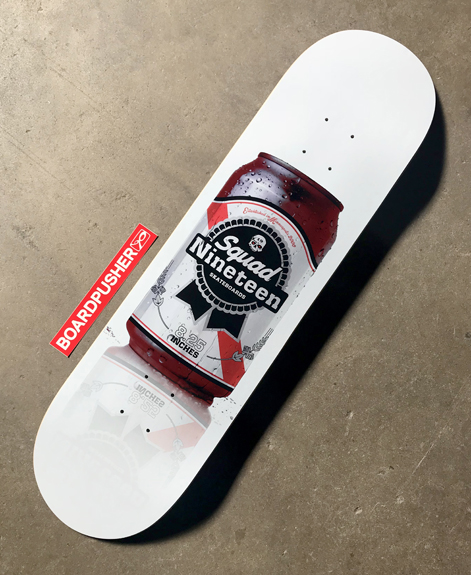 If you've been following BoardPusher.com for a while then the Minneapolis skate collective, Squad19, should be familiar to you as they are Featured Deck veterans. We've also expressed our love of beer and parody skateboard graphics, so this week's installment of BEER! shouldn't be a surprise either. Follow Squad19 on Instagram @squad19mpls and then pick up one of their boards from BoardPusher.com/shop/Squad19, which has been open for well over a decade.
Create custom skateboard graphics for you and your skate crew and also make them available worldwide by opening a shop at BoardPusher.com.