FEATURED DECK of the WEEK: BEANIE – ODSC BLUE by OLD DUDE SKATE CREW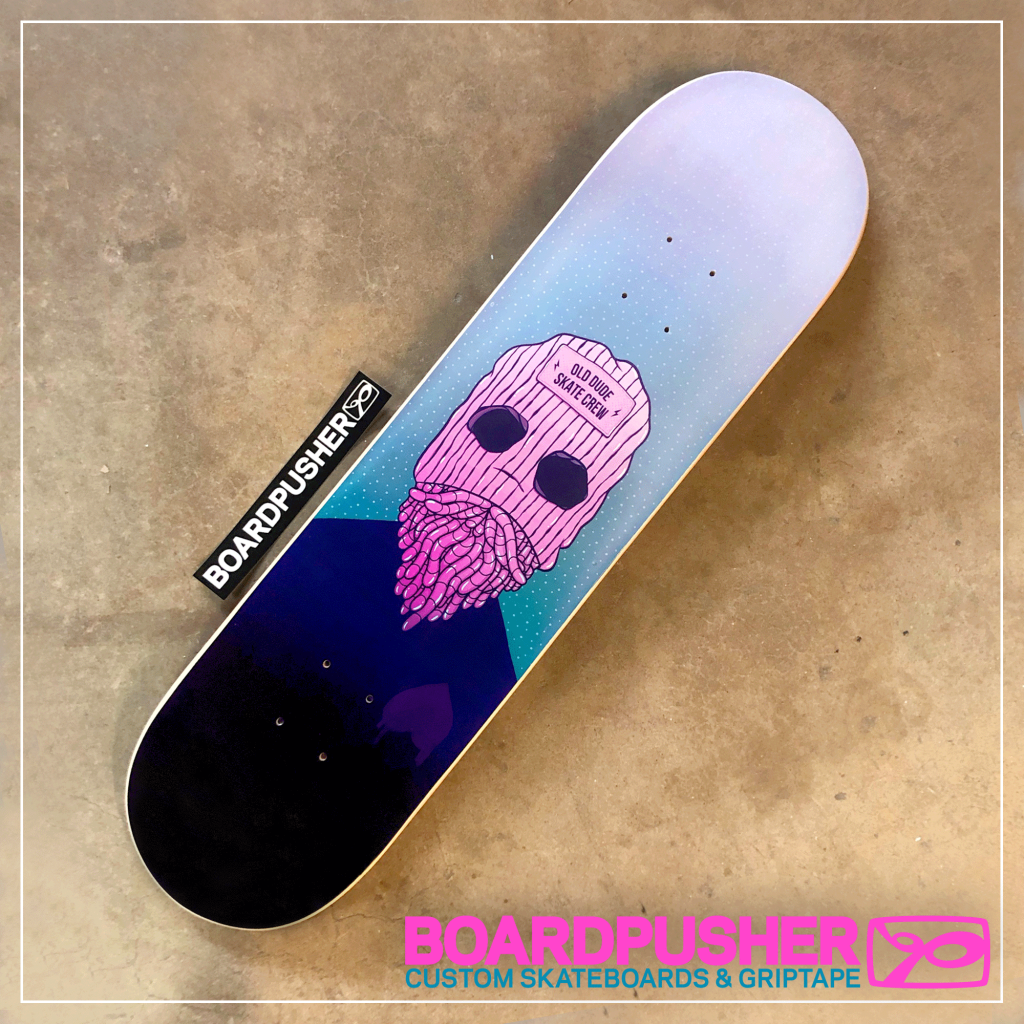 Old Dude Skate Crew "is an homage to the new wave of older skaters, creators, and innovators who have stayed on their boards." This is an ethos we can identify with, so we're pumped to share their first BoardPusher.com Featured Deck from ODSC. Follow them on Instagram @olddudeskatecrew and find this skateboard graphic along with all of their other designs we think skateboarders of all ages will connect with at BoardPusher.com/shop/kahncept.
Have a concept and ethos for your own skateboard brand? Find out how to get one started with us at BoardPusher.com/Help.