FEATURED DECK of the WEEK: ASSASSIN by SHINOBI BOARDS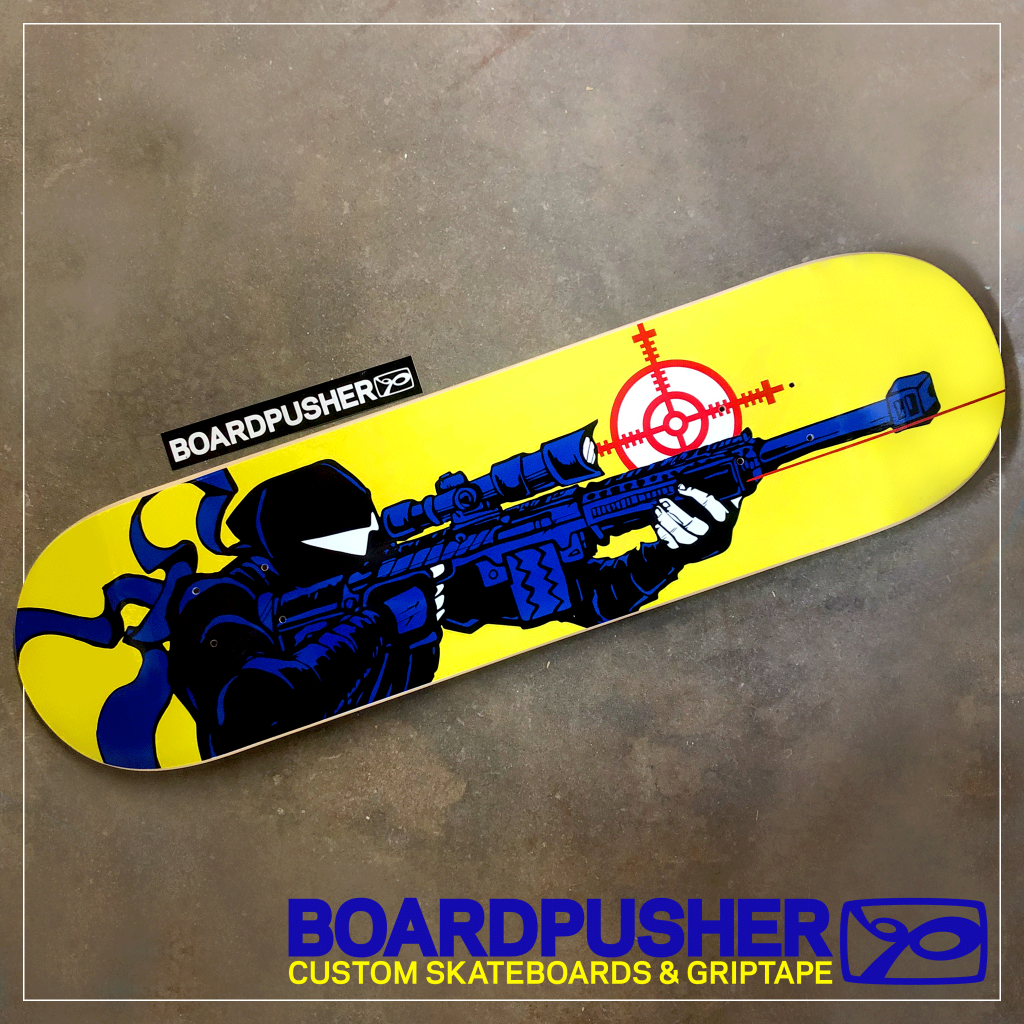 Mike Hagendorf has melded his love of skateboarding, illustration, comic art, and concealing ninjas to come up with his own skateboard brand. Now the ninjas are more prominent on his Shinobi boards, as you can see in this week's BoardPusher.com Featured Deck, Assassin. Learn more about Mike and his Shinobi brand at shinobi.myportfolio.com, follow him on Instagram @shinobiboards, and skate one of his graphics by finding one that fits your style at BoardPusher.com/shinobi.
Let us help you create or cultivate your brand by designing DIY skateboard graphics at BoardPusher.com.