Featured Deck of the Week: A-Games by Citlaly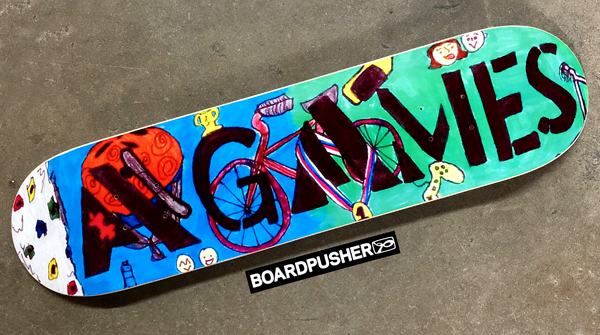 Originally hand-drawn by a young lady named Citlaly, this week's BoardPusher.com Featured Deck was created for the A-Games, "X-Game type events modified for all kids on the spectrum and abilities!" Citlaly, whose sibling has autism, won an art contest for the annual fundraiser and "each sponsor that supports and donates got one of these decks." To learn more about the A-Games check out featsonv.org.
Any art medium can become a custom skateboard at BoardPusher.com. If you need advice on how to convert your idea into a skateboard graphic just contact our experienced and knowledgeable staff by email at info@boardpusher.com or call (888) 615-8794.