Featured Deck of the Day: "Zombie Pattern" by Brian Allen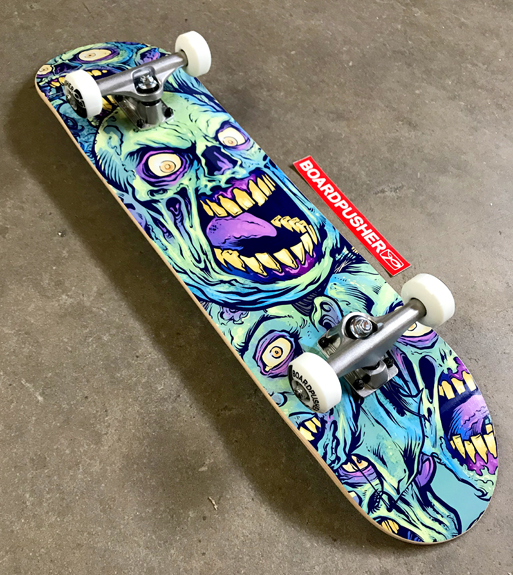 Today's Featured Deck is this "Zombie Pattern" created by Brian Allen of Flyland Designs and was completed with the BoardPusher.com basic components package. Brian has made this and several of his other graphics available as customizable backgrounds. Check out his website flylanddesigns.com, follow him on Instagram @flylanddesigns_brian_allen, and view his other skateboard designs at BoardPusher.com/shop/flylanddesigns.
Design your own graphic and then add trucks, wheels, etc. to make it a custom complete skateboard at BoardPusher.com.