Featured Deck of the Day: "Underworld" by ZOË Gordon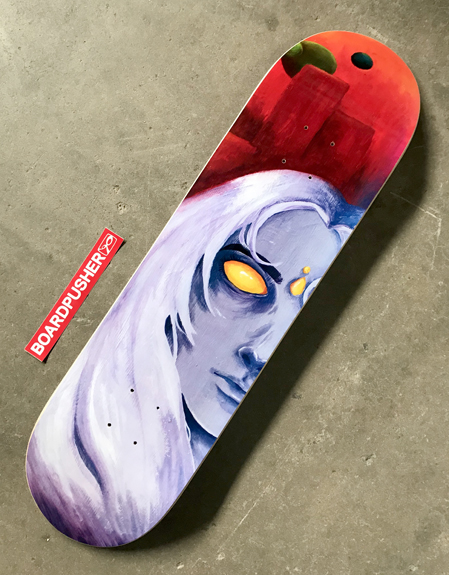 Today's BoardPusher.com Featured Deck is the final skateboard design created by the Lane Tech high school Art 1 class. "Underworld" was painted by student ZOË Gordon, "My skateboard design was inspired by the style graphic novels are illustrated in because I like the vibrant color and small details that make the art pieces come to life. This is important to me because my art usually tells a story and I like to capture the comic book format." All of the art class' skateboard graphics can be found here.
Turn your art project into a custom skateboard deck at BoardPusher.com.