Featured Deck of the Day: "Twilight stars and rusty cars" by Greg Ketterman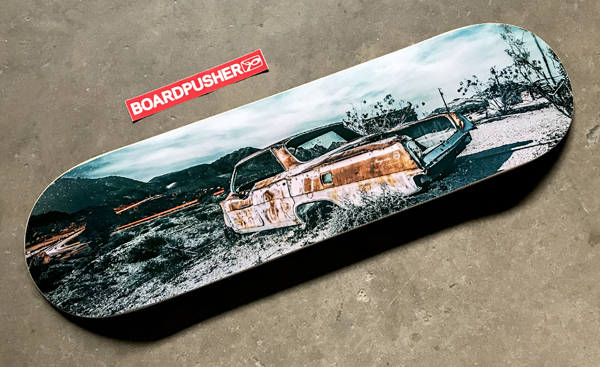 Baltimore photographer Greg Ketterman snapped a photo of this old junker during a trip out west, uploaded it to BoardPusher.com, and it's today's Featured Deck. You can find more of Greg's photography at 1304photos.com or follow him on Instagram @1304photos.
Whether it's pro quality images or shots of your friends/family/pets, create a custom skateboard graphic with your own photos at BoardPusher.com.