Featured Deck of the Day: Tri Axle Dump Truck by Intercounty Paving Co.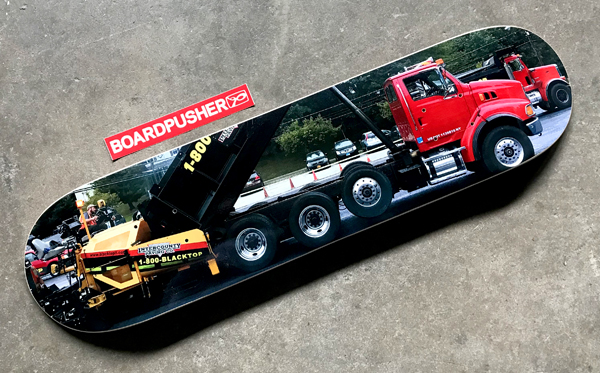 "Paving with pride since 1955" We like today's Featured Deck because it reminds us of a similar graphic we created using a panoramic photo and that you can make a custom skateboard at BoardPusher.com out of any photograph. See Intercounty Paving Co. in action on Instagram @intercountypaving.
Upload your own art, images, and photos at BoardPusher.com to create a truly unique custom skateboard graphic.