Featured Deck of the Day: "Through My Eyes" by Megan Torrance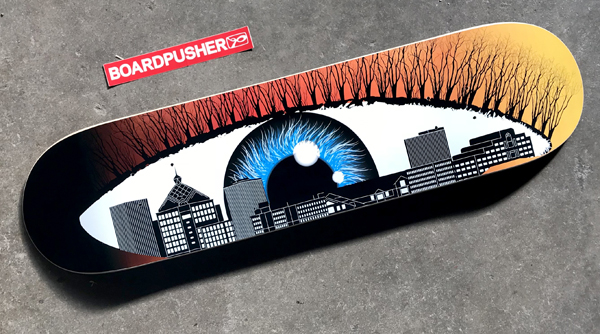 Megan Torrance was inspired by a transition in her life when creating today's BoardPusher.com Featured Deck. "It represents my life when I moved to Wisconsin from New York — Wisconsin being the trees that serve as eyelashes and New York being the skyline. The skyline is a replication of the skyline in my hometown of Rochester, New York." You can check out more of Megan's work at behance.net/designthroughmyeyes.
Take inspiration from your own adventures and turn them into a custom skateboard graphic at BoardPusher.com.