Featured Deck of the Day: The Masque of the Red Death by Greg Daly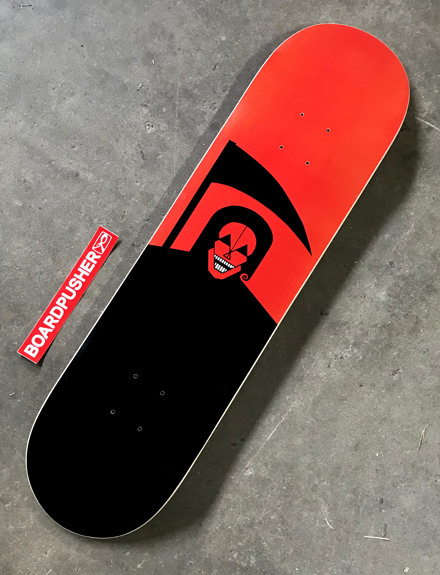 Greg Daly took inspiration from the cover art of an old Spanish copy of the Edgar Allan Poe short story "The Masque of the Red Death" when designing today's BoardPusher.com Featured Deck. You can see the myriad of things Greg has creative hands on at brandroyal.net.
Inspiration is everywhere. Turn yours into a custom skateboard graphic at BoardPusher.com.