Featured Deck of the Day: The Creation of PCR1815 by Jerill Hamilton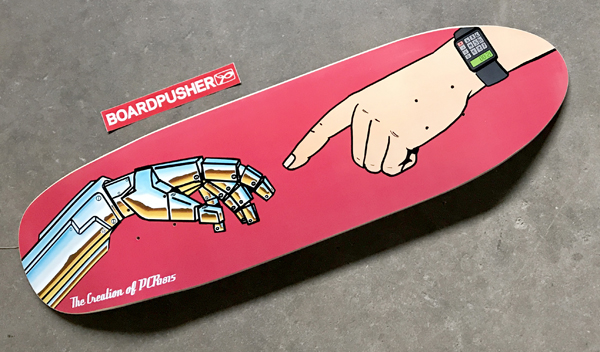 Jerill Hamilton is a creator of murderous robots, so today's BoardPusher.com Featured Deck must be one of the first. Jerill designed The Creation of PCR1815 onto a punk nose pool shape deck. See more of Jerill's robots as well as some of his hilarious photo re-imaginations by following him on Instagram @the_jerill.
Create your own custom skateboard graphic on a punk nose pool shape at BoardPusher.com.