Featured Deck of the Day: Tattoo Flash Art by Dylana Caputo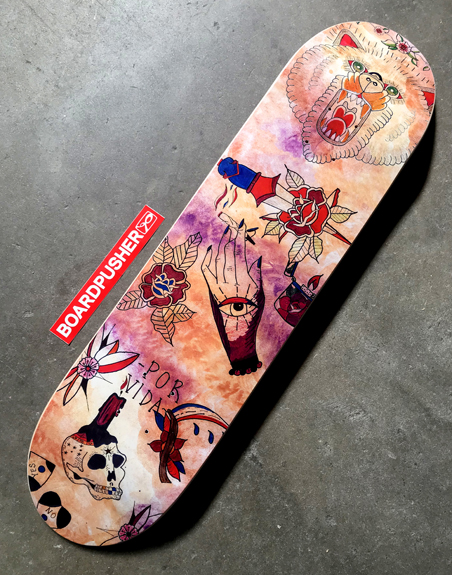 Today's BoardPusher.com Featured Deck is a colalge of tattoo flash art drawings compiled by Dylana Caputo. "I designed this deck for my boyfriend for his birthday. He loves collecting boards as well as designing them (@rydiesel) and him and I both love drawing and creating things for each other." You can check out some of Dylana's photography by following her on Instagram @dylanajoan.
Upload one large graphic or several smaller images to create a custom skateboard graphic for yourself or a loved one at BoardPusher.com.