Featured Deck of the Day: "Supercharger Heaven" by Mike Richardson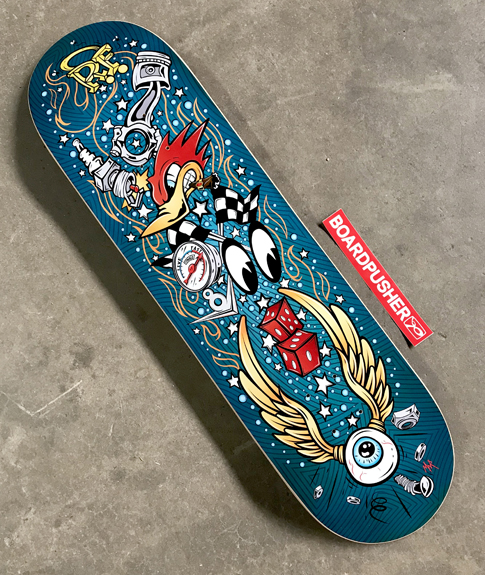 Mike Richardson's Rebel Soul brand conjures up "southern-fried funk, hot rod monsters, pinup queens" etc., and today's BoardPusher.com Featured Deck, "Supercharger Heaven (Hot Rod Blue Colorway)", embodies that culture. Discover more about Mike and Rebel Soul Studio here, follow him on Instagram @rebelsoulstudio, or pick up a Rebel Soul skateboard at BoardPusher.com/shop/RebelSoul.
Promote your brand by opening a shop to sell your own custom skateboard graphics at BoardPusher.com.