Featured Deck of the Day: Snoco Mini-Cruiser by Felix Harrison for Smokeless Smoking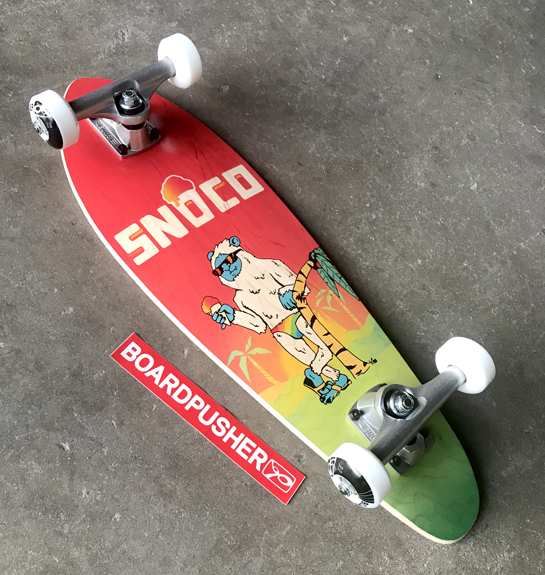 Today's mini-cruiser complete skateboard Featured Deck was designed by Swedish artist Felix Harrison for the vape distributor Smokeless Smoking. The custom skateboard graphic is promoting a snow cone flavored e-liquid they produce. Find out more at smokelesssmoking.com or view Felix Harrison's work at grossmotion.com.
Promote your brand with a custom skateboard graphic you create at BoardPusher.com.