Featured Deck of the Day: "Smokin' Dynamite" by Lou Simeone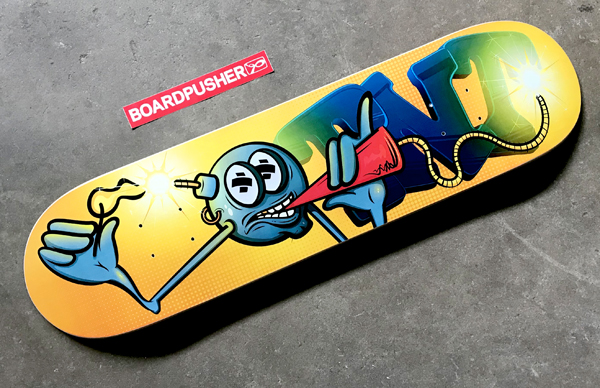 We've all lit the wick at both ends at some point in our lives, but Lou Simeone ups the stakes with today's BoardPusher.com Featured Deck, "Smokin' Dynamite". You can see more of Lou's artwork as well as purchase his skateboard graphics at simeonegraphix.com or follow him on Instagram @simeonegraphix.
Blow your friends' minds with a personalized custom skateboard graphic you created at BoardPusher.com.