Featured Deck of the Day: "Skate or Die Trying" by Limitless Culture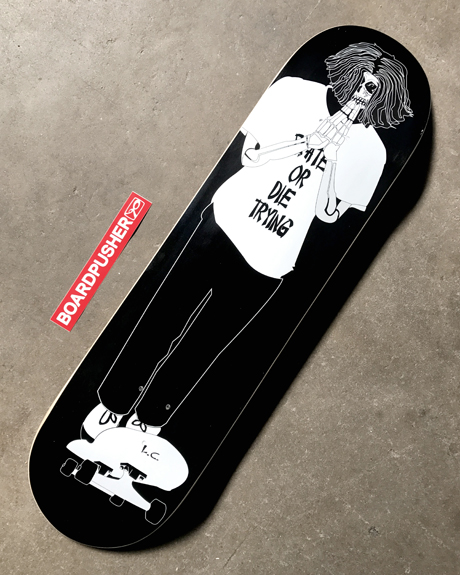 "Skate or Die Trying" was created by the clothing brand Limitless Culture and it's today's BoardPusher.com Featured Deck. "It's either you skate or you die trying. You keep falling until you land it, no matter what, because when you do it was all worth it." Check out more from Limitless Culture at limitlessculturex.com.
Expand your brand by creating a custom skateboard graphic for your company at BoardPusher.com.