Featured Deck of the Day: "Sinful Plays" by Michael McGarry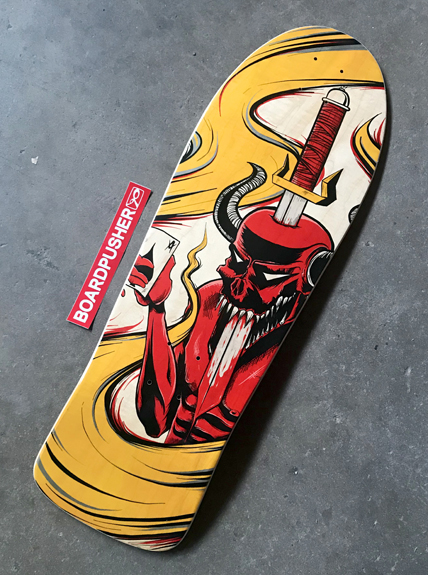 Michael McGarry designed his custom BoardPusher.com Featured Deck on the Old School shape. "Sinful Plays" is part of his skateboard series The Gamblers. Visit Michael's website mcgarrydesign.com or follow him on Instagram @nertsydude.
Give your custom skateboard graphic a retro feel by designing an old school deck at BoardPusher.com.