Featured Deck of the Day: "Shred 'Til Yer Dead" Cruiser by Taylor Browne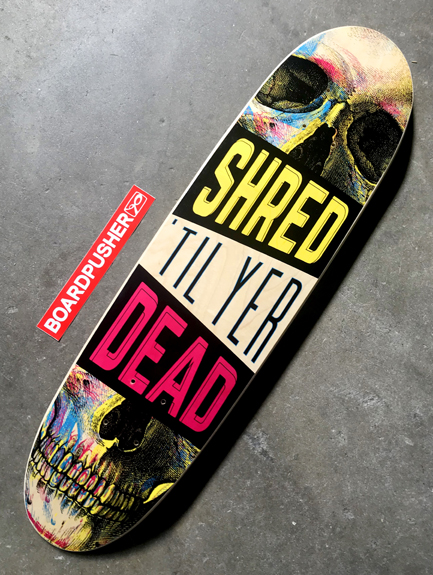 We agree with the sentiment expressed on this custom cruiser board created by Taylor Browne for her Graphic Design 3 class. So much so that we made it today's BoardPusher.com Featured Deck. You can follow Taylor on Instagram @enworbrolyat.
Design your own custom cruiser deck at BoardPusher.com.