Featured Deck of the Day: "Safety Within" Old School by KC Knoop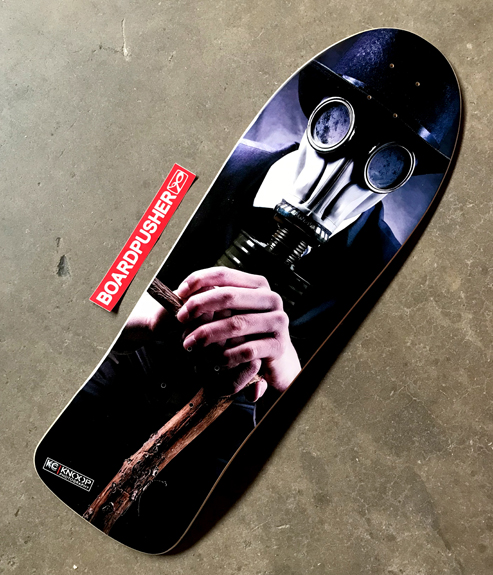 Today's Featured Deck was created on a BoardPusher.com Old School skateboard shape and comes from KC Knoop's "Safety Within" series. "I had several different models in formal settings donning the gas masks which made for a pretty incredible series. The model in the image on my deck happens to be my son. Probably my more favorite image in the series." Pretty cool to get the family involved. You can find more of KC's photography at kcknoopphotography.com or by following him on Instagram @kcknoop01.
Upload your photos and images at BoardPusher.com to create a truly unique and personal custom skateboard graphic.