Featured Deck of the Day: "Rose Hand" by Latosha Stone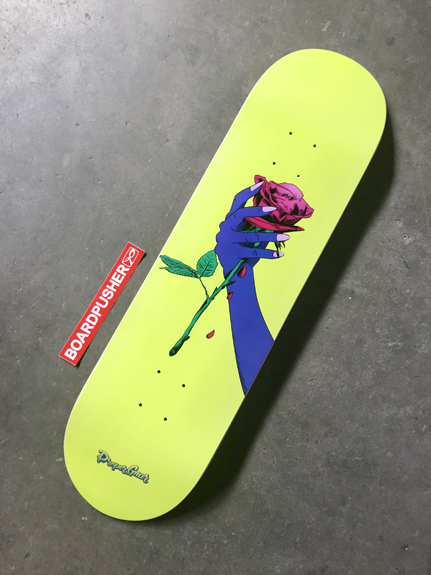 Latosha Stone runs Proper Gnar, "a female fronted contemporary streetwear brand focusing on skateboarding and femme power. Very few women skateboarders get the sponsors, attention, and support they deserve. I want to change that." "Rose Hand" is the latest in Latosha's growing arsenal of skateboard graphics and it's today's BoardPusher.com Featured Deck. Check out the rest of her skateboard designs here or follow Proper Gnar on Instagram @propergnar.
Get involved with your skateboarding community with custom decks you can design at BoardPusher.com.