Featured Deck of the Day: Rainbow Dreads by KOU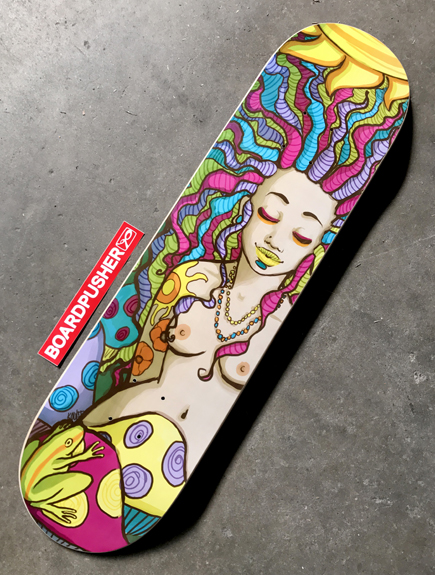 Today's BoardPusher.com Featured Deck by the artist simply known as KOU. "The artwork itself was actually a custom design for a client who had requested a lady with shrooms and psychedelic colors and a frog, that the client wanted similar in design to one of my hand-painted decks on my FB page." You can view KOU's art on that Facebook page here or follower her on Instagram @brokenpom.
Design skateboards for you and your friends at BoardPusher.com.