Featured Deck of the Day: "Quintessential Ephemera" by Mark Price for Rosetta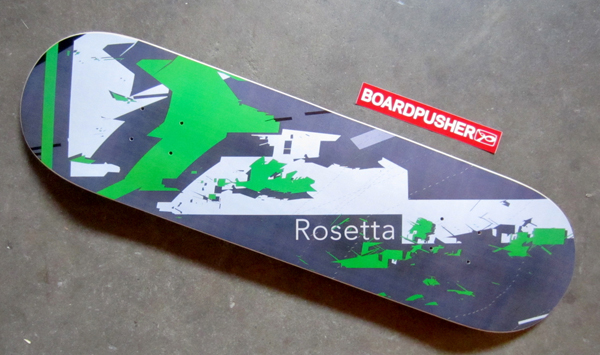 For today's BoardPusher.com Featured Deck we have the artwork used for Rosetta's fifth album, Quintessential Ephemera. The design was created by artist Mark Price. Rosetta frontman, Michael Armine, has spearheaded a campaign to raise money for a local skatepark and is using the proceeds from his BoardPusher shop to contribute to the project. Find more skateboard graphics featuring Rosetta artwork as well as some other designs at BoardPusher.com/shop/Rosetta.
Contribute to your skateboarding community and design your own skateboard graphics for yourself, friends, and family at BoardPusher.com.