Featured Deck of the Day: Porsche 964 Convertible by Group 6ix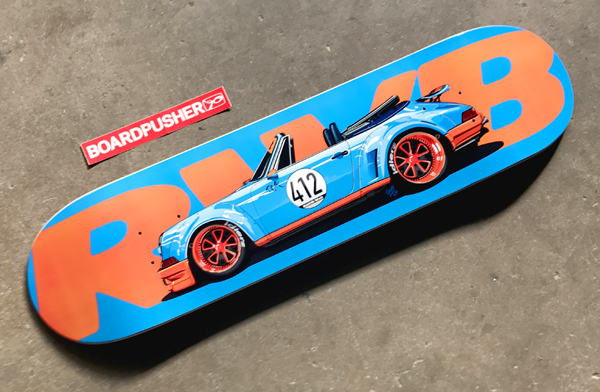 Group 6ix designs "original art work for products for the automotive enthusiast." This particular graphic they created is a Porsche 964 convertible modified for racing and it's today's BoardPusher.com Featured Deck. As skateboarders, Group 6ix's philosophy of "even when you don't like where you're going you should enjoy how you get there." is one we can identify with and get behind. Check out more of their products at group6ix.com.
Skateboard art transcends skateboarding, so combine it with your other interests by creating a custom skateboard graphic at BoardPusher.com.