Featured Deck of the Day: "Pizza Is Lord" Mini-Cruiser by Squad19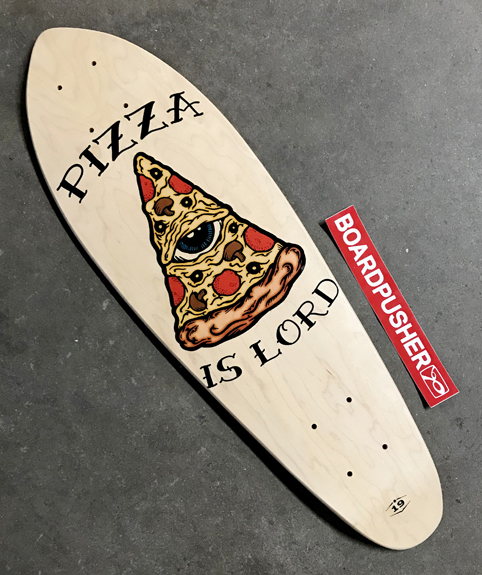 We are merely just disciples of today's BoardPusher.com Featured Deck. "Pizza Is Lord" is a mini-cruiser graphic designed with a natural background by the Minneapolis art collective Squad19. You can find more of their skateboard graphics available at BoardPusher.com/shop/Squad19.
Create skateboard designs with your friends and skate crew at BoardPusher.com.