Featured Deck of the Day: "Picnic Warrior" by Amber Som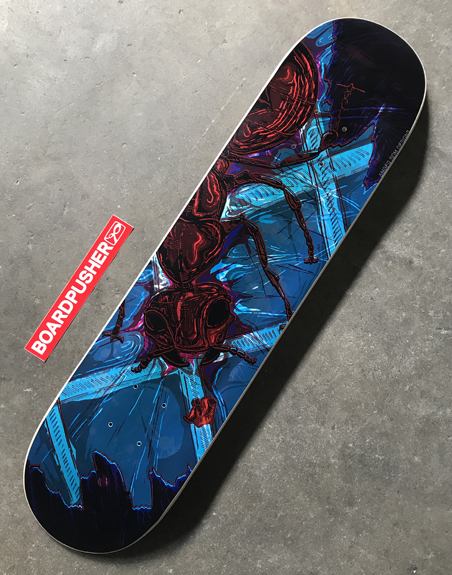 This BoardPusher.com Featured Deck of the day was created by aspiring illustrator and UX designer, Amber Som. You can see more of Amber's art, including the beginning stages of "Picnic Warrior" by following her on Instagram @ambers.doodles or view her portfolio at ambersomdesign.co.
Drawings, sketches, doodles, etc. can all make skateboard graphics. Try it for yourself at BoardPusher.com.