Featured Deck of the Day: "Pennywise" by Ryan M. Genovese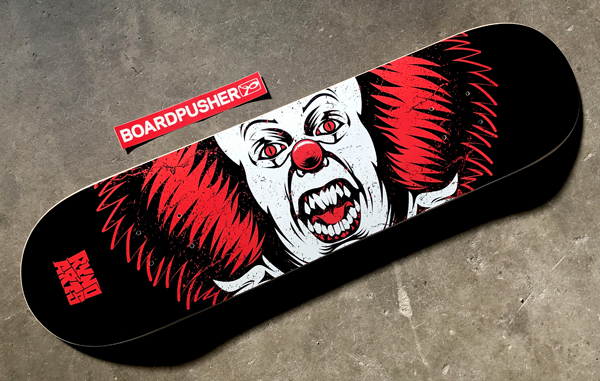 Ryan M. Genovese, or Rynoarts, creates some of our favorite pop culture reference designs that come through our presses. We really like this reimagining of Pennywise which is why we made it today's BoardPusher.com Featured Deck. Different sizes with this graphic, as well as a few other skateboards by Ryan, are available at BoardPusher.com/shop/rynoarts.
Turn whatever drives you to create into a skateboard graphic at BoardPusher.com.