Featured Deck of the Day: "Night Owl" by Technique Skateboards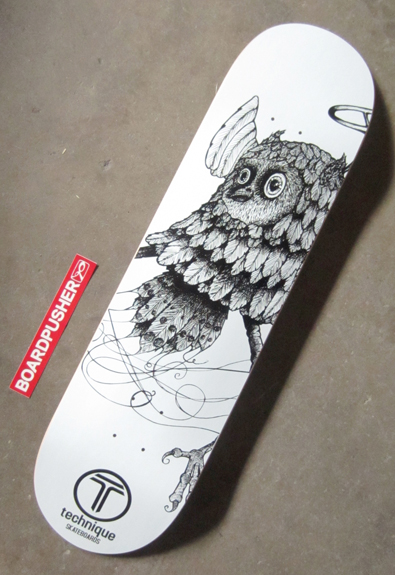 Today's BoardPusher.com Featured Deck comes to us all the way from the Oman based Technique Skateboards. See what it's like skateboarding in the Middle East by checking out Technique's skate videos on their Facebook page at facebook.com/TechniqueSkateboards.
Yes, we can ship your custom skateboards internationally at BoardPusher.com.