Featured Deck of the Day: "Lo!" by Jed de Pyper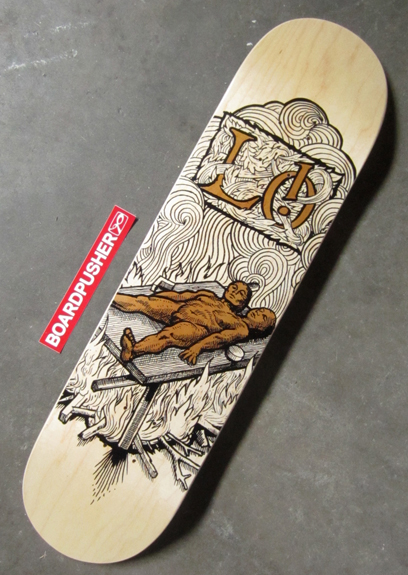 Few things go together like music and skateboarding, so we love to see it when collaborations like this come through our presses. Today's BoardPusher.com Featured Deck was designed by Jed de Pyper for the Australian band Lo! You can follow Jed's artwork on Instagram @thepieddepyper and check out the music of Lo! for yourself here.
Collaborate with your friends to create something truly unique at BoardPusher.com.